Shirish M. Kulkarni : Chief Executive Officer

Shirish Kulkarni has a total of @ 24 years of professional experience in the fields of IT, Manufacturing and Consulting. As an engineer at heart, he possess a formal Master of Engineering degree in Manufacturing & Automation and has completed his Exec MBA from IIM, Bangalore. He is a certified PMP, ITIL Foundation and SCRUM Master. He has contributed in various capacities in global organizations in the areas of Product Inception and Development, Innovation and Transformation, Value Creation, Product Lifecycle Management to name a few. He brings on the table his exposure to global clients, cultures / global teams and knowledge / proficiency in foreign languages like German. STROTA ConsulTech is his inception for instilling innovation and entrepreneurship in the industry through business consulting.
Sumedha S. Kulkarni : Chief Operating Officer

Sumedha Kulkarni has a total of @ 20 years of professional experience in the fields of Information Technology across Design, Development, Testing, Implementation and Configuration of the Enterprise Software Systems. She brings in a wide range of experience in the domains like telecom and retail industry. She has played various global roles effectively spreading across Program Management, Learning and Development and Advisory Capacity. In her earlier stint, she was driving the software development division single-handedly. A keen person having an eye for details, she is governing the operations of STROTA to ensure the efficiencies during the value realization process.
Ian Smith : Operations Excellence Evangelist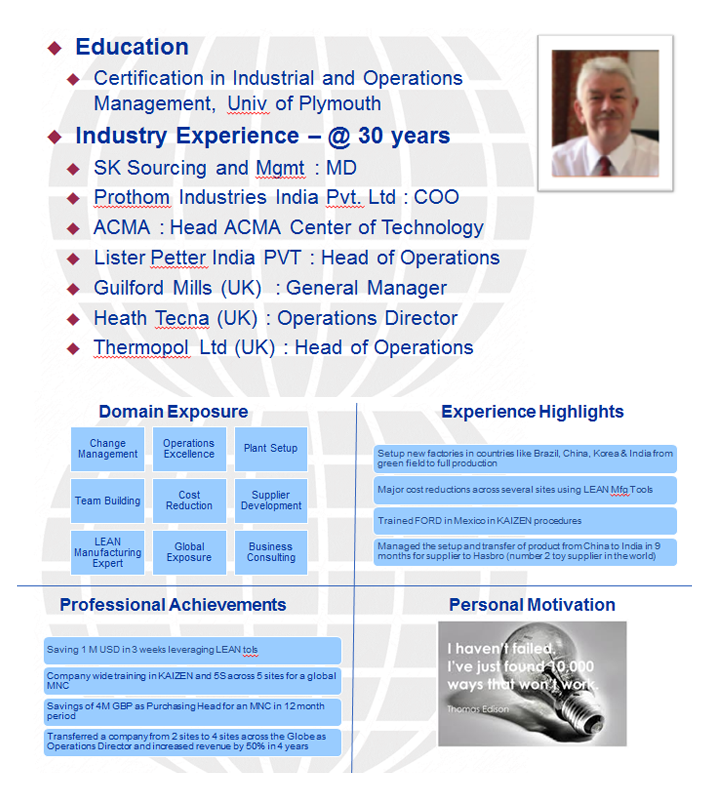 Dinesh Kasture : Finance Evangelist

Milind Gawas : Manufacturing Engineering Evangelist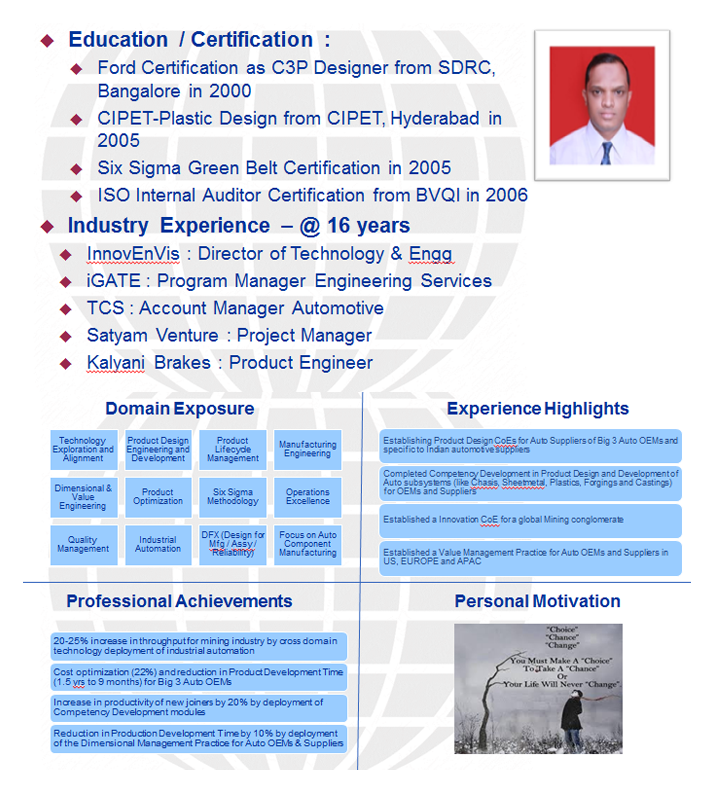 Sameer Agashe : Organizational Development Evangelist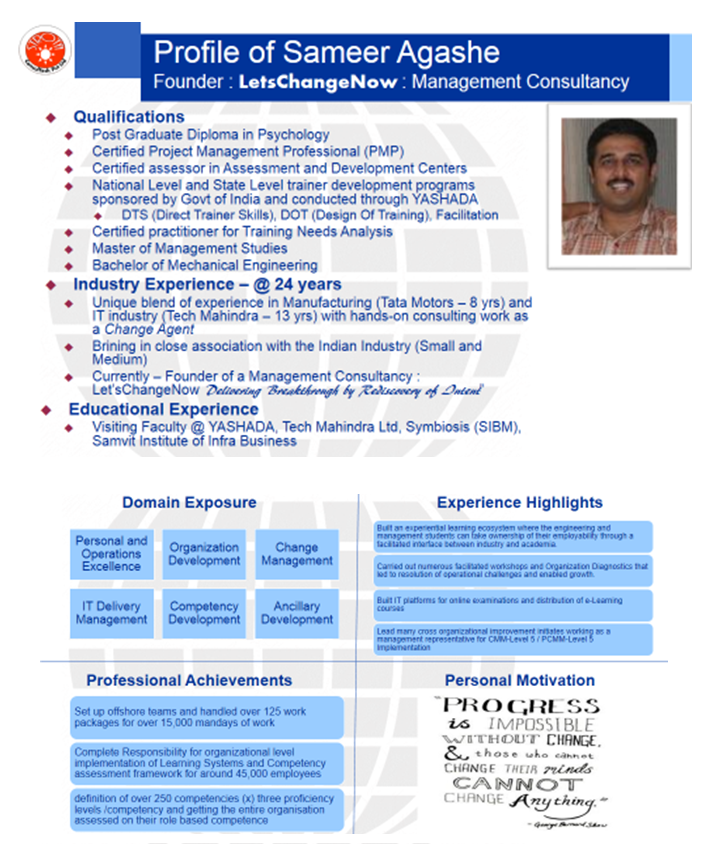 Amol Gokhale : Technology Evangelist